5 Workouts For Weight Loss You Can Do At Home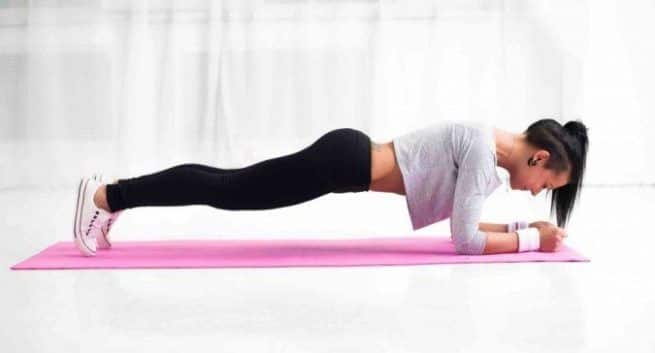 Exercise is for everyone but exercising at the gym? Not everybody might be necessarily a fan of that.
Family duties, chores needing to get done, hectic schedule, homework, deadlines, and even a global pandemic like what we have now–all these do not need to restrict you from getting that fit and healthy body of your dreams.
Why You Should Exercise at Home
Whether you are someone that misses going to the gym or you might even be a homebody who has never gotten the chance to touch the handles of a gym equipment but still would want to get fit, the benefits of exercising at home favors both types of people equally. Here are just some of the perks that you can get from working out inside your home.
As we all know, most gyms, if not all, need you to sign up for a monthly membership fee regardless of the time you will actually spend there. Plus, you would also have to spend some cash for fees you need to pay for a personal trainer and the classes taken as a group.
At home, there are no additional fees required for you to pay for, you can basically do your workout routine for free. And if you plan to do high intensity exercises, you can just make a one-time purchase of the equipment that you would prefer using. Think about it, over time, the total fees that your membership in a gym can be equal to the cost of the exercise machine that you can buy.
Another major pro is that you do not have to give up the comfort of your own home. Preparing to work out does not need to be tedious anymore. No need to give extra thought for clothes to wear or how long it will take you to drive. Sometimes, time consumed for these things takes more than the time for the actual exercise you do in the gym.
Not only do you save your precious resources, you also do not have to worry about the crowd so you can focus on your workout more while listening to music that you actually enjoy listening to!
Bring the Gym to Your Home With These 5 Workouts
Now, here are 5 workouts that will help you lose weight inside the four corners of your own home:
Workout 1
Focus: High burn
Moves:
Jumping jacks
High Knees
Side-to-side lunges
Squats
Climbers
Directions:
Spend 20 seconds for each exercise with no rest in between for 2 minutes. Repeat as desired.
Workout 2
Focus: High burn
Moves:
20 high knees
20 jumping lunges
20 calf raises
20-count calf-raise hold
20 combos of knee strike and elbow strike
10 knee-to-elbow crunches
10 one-legged bridges
Directions:
Level 1: 3 sets
Level 2: 5 sets
Level 3: 7 sets
Between each set, rest up to 2 minutes
Workout 3
Focus: High burn (lower body)
Moves:
40 high knees
10 jumping jacks
10 knee-to-elbows
40 side leg raises
10 jump squats
10 lunge step-ups
Directions:
Level 1: 3 sets
Level 2: 5 sets
Level 3: 7 sets
Between each set, rest up to 2 minutes
Workout 4
Focus: Cardio and core
Moves:
60 high knees
10 climbers
10 climber taps
60 high knees
10 flutter kicks
10 scissors
60 high knees
10 leg raises
10 raised leg circles
Directions:
Level 1: 3 sets
Level 2: 5 sets
Level 3: 7 sets
Between each set, rest up to 2 minutes
Workout 5
Focus: High burn
Moves:
10 half jacks
6 plank jacks
6 plank jump-ins
10-count plank
6 push-ups
10 squats
Directions:
Do each exercise for 3 sets with up to 2 minutes rest in between
Feed On Motivation
Yes, staying motivated is quite a challenge when you are at home most of the time let alone finding things that motivate you.
What might help is to make exercise your priority by making it one of the first few things that you get done with before everything is else. It can set you in a proper mood to start off your day right.
Be sure that you have a routine and set goals to measure your progress. If things might appear overwhelming for you, break them down into smaller, achievable goals. If you are someone who likes to have everything written down on a planner, put it in so you do not forget it. But most importantly, just do it! Above all, not everything needs to be done perfectly when it comes to developing a healthy lifestyle.